Kong Declarative Config (for decK)
Note: This feature is currently only available on Design Documents with OpenAPI 3.0.X and 3.1 specifications.
Insomnia creates a preformatted decK file when you add endpoints to a Document. You can do this through the UI, as explained below. Or by using the Inso CLI command inso generate config.
You can also upload a Declarative Config file directly to your Kong Gateway instance. Learn how from the Kong Docs Loading the Declarative Configuration File.
Get a Declarative Config File Through Insomnia
Open a Document.
Add an OpenAPI 3.0 Specification. If you have another Swagger version, use a tool like editor.swagger.io to convert to OpenAPI 3.0.
Click on the arrow next to the Document name.
In the dropdown menu, click Declarative Config.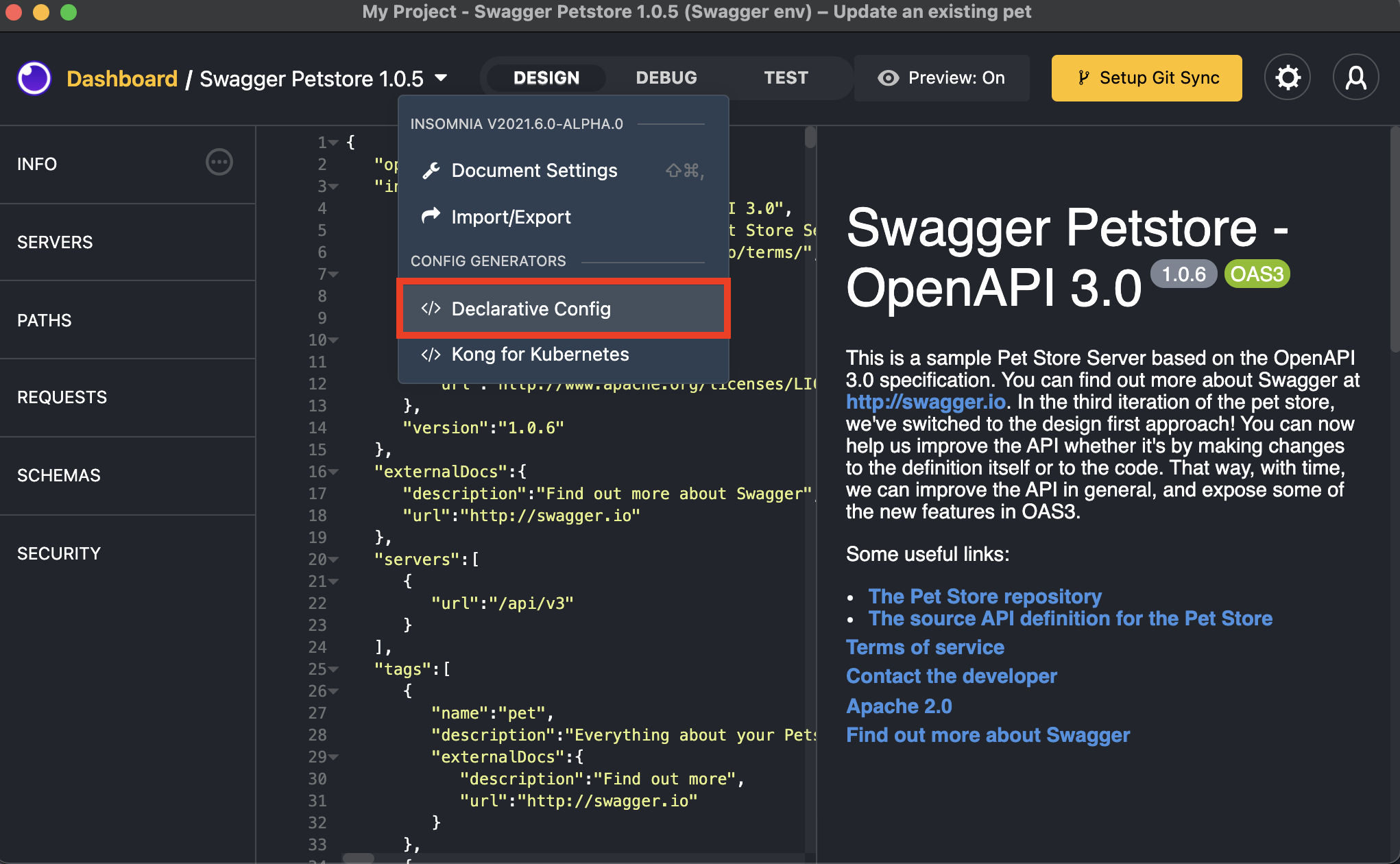 Authentication in Declarative Config
The generated Declarative Configuration file contains authentication plugin information. openid-connect, as seen in the example screenshot below, is only compatible with Kong Gateway Enterprise. Ensure you define authentication that's compatible with your Kong Gateway instance.
See Security Plugins in the OpenAPI 2 Kong Declarative Config for a list of authentication types and their corresponding plugins.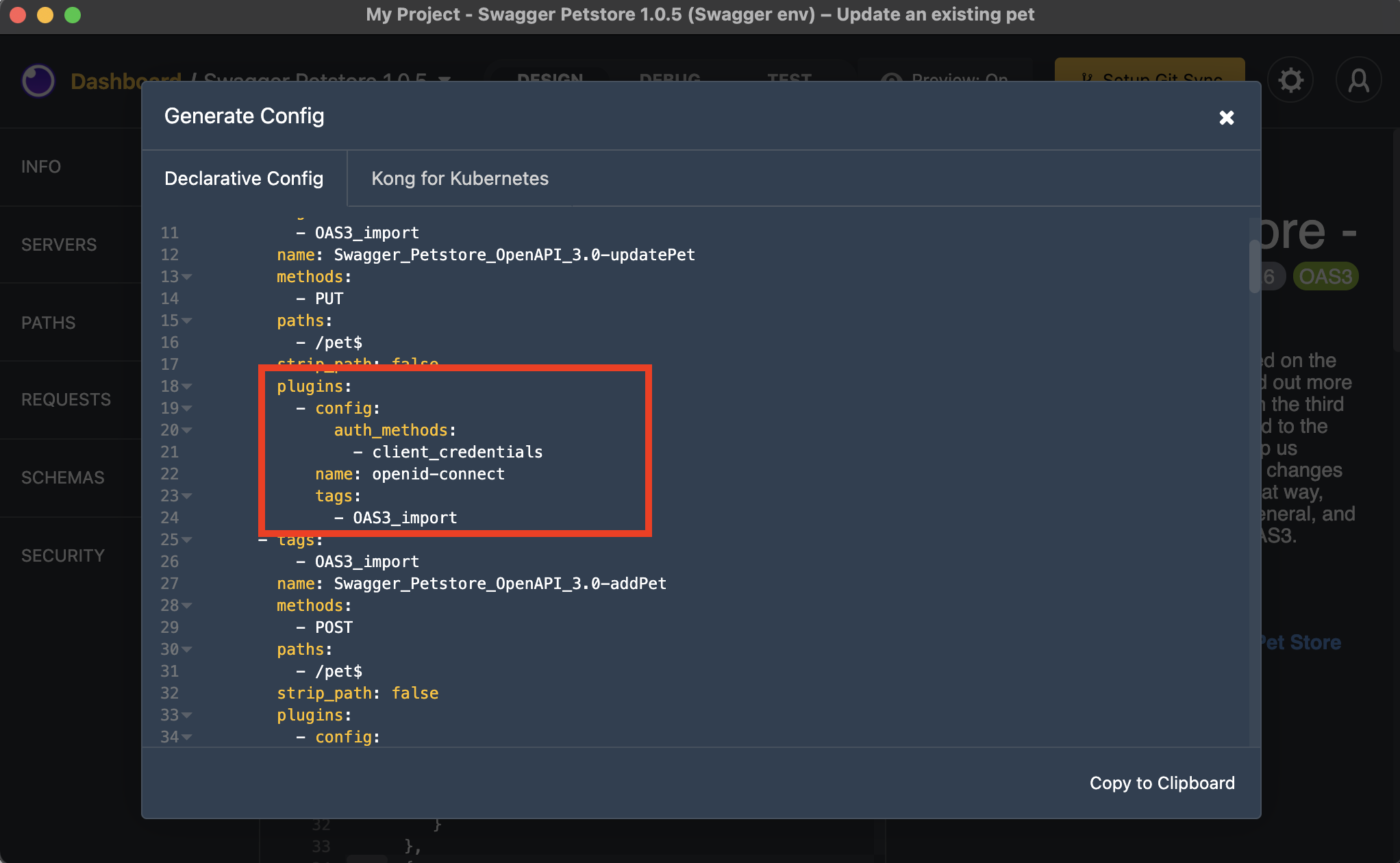 We use OpenAPI 2 Kong Declarative Config to generate the Declarative Config file.