Insomnia Teams
Insomnia Teams
Insomnia Teams is a great way for Insomnia Users to share Collections and Environments safely and securely with each other via Insomnia Cloud.
Team members can create snapshots and branches on their collections. They can checkout other team member's snapshots and branches.
Enabling Insomnia Teams Free Trial
When you create your Insomnia Account, you get 14 days to trial Insomnia Teams.
To checkout teams, log in into Insomnia. Click on Manage Team

Next click on Enable Team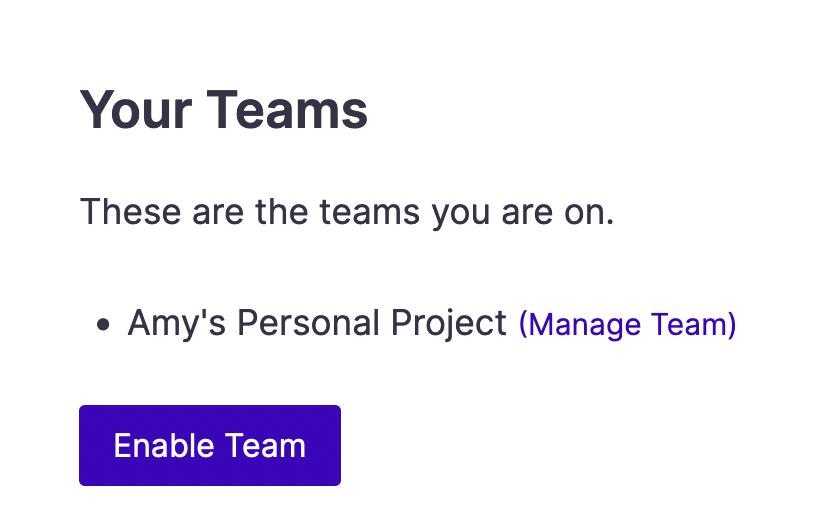 Now your insomnia team is created! You can add up to 4 teammates. Log in on your Desktop App and start sharing collections