Publish API to Dev Portal
Insomnia offers the ability to publish a Document to Kong Dev Portal.
Note: Publish to Dev Portal is currently not configured to use with the Konnect (cloud) Dev Portal. You can only publish Documents to an on-prem Dev Portal.
From the Dashboard, click the three dot menu on a Document. Select Deploy to Dev Portal and a modal will open. Enter the following information.
Kong API URL: Your API URL is based on your Gateway install. If you have a default local testing setup, this value will be http://localhost:8001.
Kong Workspace Name: Your Workspace name. The default Workspace in Dev Portal is called default. View your Workspaces from within the on-prem admin portal.
Kong RBAC Token (optional): If you have RBAC enabled on your Dev Portal, enter your token to indicate your access level.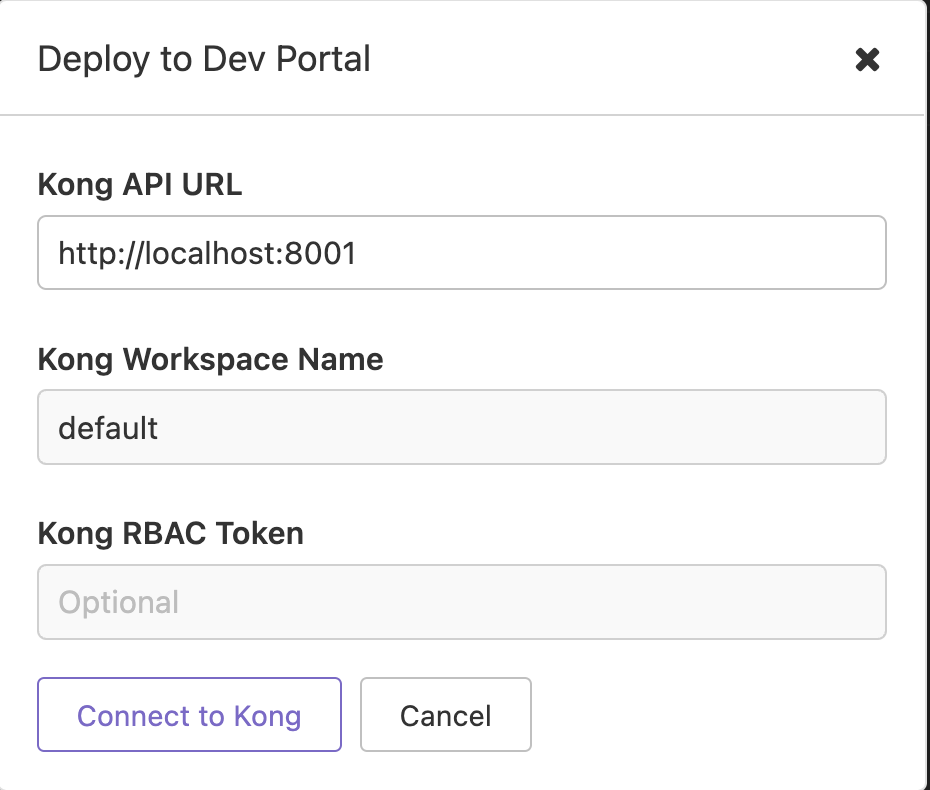 Once you enter this information, the application will attempt to connect to your Kong on-prem Dev Portal. If successful, you will be prompted to name your file. Include the file extension (ex. .yaml).