Request Timeouts
An HTTP request timeout can be specified globally in preferences.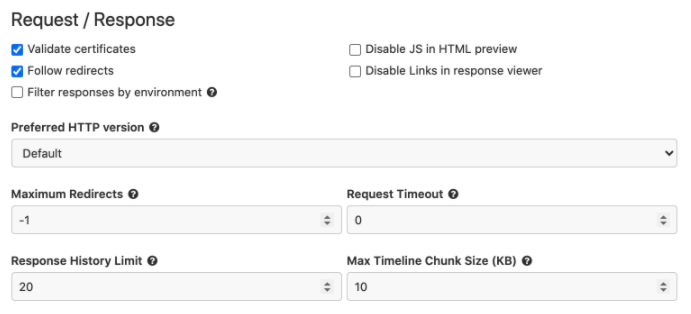 Set and change HTTP request timeout options in preferences.
Set it to 0 to signify that a request should never time out.
Set it to a positive number of milliseconds to have the request automatically cancel after the specified time.